'The Liquidity Is Still There'
SOUTHFIELD, MI—Berkadia's Ernie Katai considers the long-term implications of the Federal Reserve's apparent new stance on rate increases from the standpoint of a lender.
December 19, 2016 | by Paul Bubny | GlobeSt.com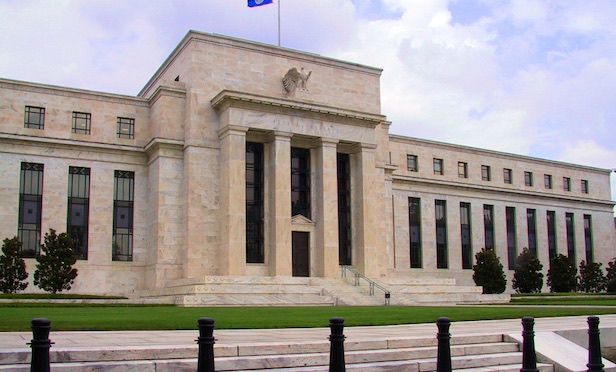 Over the past five days since the Federal Reserve's Federal Open Market Committee closed out 2016 with a widely expected increase in the federal funds rate, GlobeSt.com has sounded out perspectives on the FOMC's action from a variety of viewpoints. First, we interviewed Cushman & Wakefield's chief economist, Ken McCarthy, for an immediate reaction. Next, Madison International Realty president Ronald Dickerman weighed in from the standpoint of an investor.  Now, to represent the lending community, here's Ernie Katai, EVP and head of production at Berkadia.
GlobeSt.com: Obviously, in the near term the FOMC has raised the federal funds rate another quarter-percentage point.  Longer term, they may be more aggressive in terms of increasing the rate more frequently. What are you seeing, near term and longer term? 
Ernie Katai: Two days after the Fed's decision, I picked up the Wall Street Journal and saw that new housing starts were down 18%.  So none of us really know what's coming in the next few weeks; I'm not sure the economy is quite as strong as the run-up we've seen since the Trump election, so we're going to have sift through that a little.
Read Full Interview Located Here

Go Back
John E. Moriarty, ChFC
December 2015
I have been in the financial services industry for 20 years and our firm provides an education platform that gets clients to "think differently" about their financial picture.  For many years we have communicated to clients the need to diversify their portfolios using alternative asset classes and more specifically, private non-traded investments.  Due diligence on these types of financial vehicles is essential and when I learned about Blue Vault in 2010, our firm immediately began using their material as a tool to build confidence in the minds of our advisors on which alternatives to recommend to clients.  I am impressed with the way Blue Vault continues to add value to their subscribers and I view their publication as a tremendous resource in today's complex world.