Resource Apartment REIT III, Inc. Purchases Apartment Community in Jacksonville, Florida and Announces Cash Distribution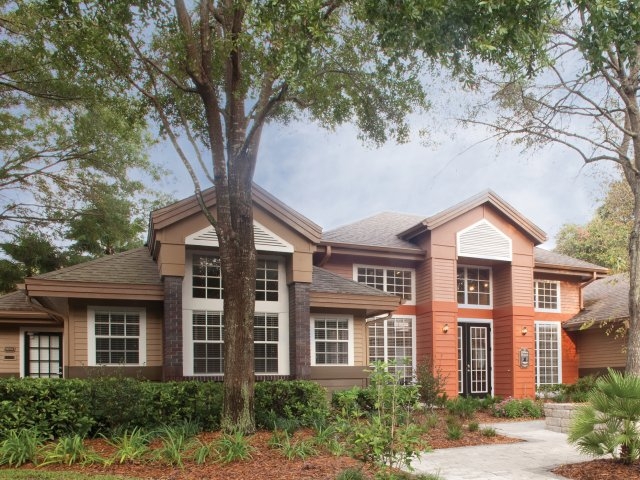 PHILADELPHIA–(BUSINESS WIRE)–On July 31, Resource Apartment REIT III, Inc. (the "REIT"), a non-traded real estate investment trust sponsored by Resource Real Estate, Inc., completed the purchase of Bay Club Apartments. Built in 1990, the 220-unit community features numerous amenities, including a resort-style pool, a fitness center, a business center, and a clubhouse. Each spacious apartment includes a private garage.
Located in the heart of Jacksonville's desirable Southside/Bay Meadows area, the community is just 12 miles from downtown Jacksonville and 15 miles from the Atlantic Coast beaches. It is close to several major employment centers such as the Deerwood Park Office Campus, Bank of America/Merrill Lynch Campus, and St. Vincent's Medical Center Southside. The community is conveniently situated within ten minutes of major retail options including the Southside Square Shopping Center, Avenues Mall, and the St. Johns Town Center Mall.
The REIT's Chief Executive Officer, Alan Feldman, said that the acquisition represents an exciting opportunity to gain exposure to the vibrant Jacksonville market.
"We are excited to acquire a great community in a great city. We like Jacksonville's solid real estate fundamentals and its growth potential. Bay Club Apartments is a sought-after apartment community in a desirable location."
Jacksonville is the largest city in Florida and has a diverse economy and an attractive quality of life. In the last two years, the Jacksonville area has created almost 40,000 new jobs and, in March 2017, Moody's Economy.com ranked it in the top quarter of all domestic urban areas for economic diversity.
Cash Distribution
On July 27, 2017 the Board of Directors of the REIT declared cash distributions on the outstanding shares of all classes of the REIT's common stock based on daily record dates for the periods from July 31, 2017 through October 30, 2017, which distributions will be paid on August 31, 2017, September 29, 2017 and October 31, 2017.
Distributions will be calculated based on stockholders of record each day during these periods at a rate of $0.001434521 per share per day, less the applicable daily distribution and shareholder servicing fees accrued for and allocable to any class of common stock, divided by the number of shares of common stock of such class outstanding as of the close of business on the respective record dates.
Shareholders may choose to receive cash distributions or purchase additional shares through the REIT's distribution reinvestment plan. Distributions reinvested pursuant to the distribution reinvestment plan will be reinvested in shares of the same class as the shares on which the distributions are made. Some or all of the cash distributions may be paid from sources other than cash flows from operations.
About Resource Apartment REIT III, Inc.
Resource Apartment REIT III, Inc. intends to acquire and operate a portfolio of multifamily real estate throughout the United States. The REIT is sponsored by Resource Real Estate, Inc., a wholly owned subsidiary of Resource America, Inc. ("Resource"). Resource is an asset management company that specializes in real estate and credit investments. Its investments emphasize consistent value and long-term returns with an income orientation. Resource is a wholly owned subsidiary of C-III Capital Partners LLC, a leading real estate investment management and commercial property services company.
Learn about Resource on our Sponsor Focus Page.

Go Back
James Darren Roberson
August 22, 2017 at The National, the annual NPH Educational Conference
I had no idea this service existed. I could have used it years ago! Great presentation and service!