---
REITs Looking for Sustainability Standardization, Consultant Says
AccountAbility CEO Sunny Misser discusses his firm's analysis of REITs' ESG programs.
7/29/2016 | By Allen Kenney
Published in the July/August 2016 issue of REIT magazine.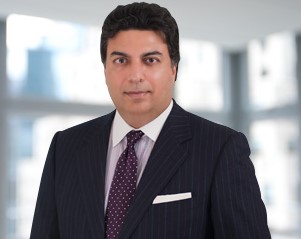 AccountAbility, a global consulting firm that specializes in corporate responsibility and sustainability, has worked with NAREIT for the past year to develop a better understanding of the array of sustainability-related guidelines, key performance indicators and metrics in use or under consideration for real estate businesses and real estate investment in the U.S. and around the world. As part of this initiative, NAREIT also explored whether best practice-type sustainability guidelines are achievable and desirable for U.S. REITs in the public marketplace. Sunny Misser, the firm's CEO, talked with REIT.com about the results of AccountAbility's analysis, key takeaways from the exercise and broader trends in corporate responsibility.

Go Back
John E. Moriarty, ChFC
December 2015
I have been in the financial services industry for 20 years and our firm provides an education platform that gets clients to "think differently" about their financial picture.  For many years we have communicated to clients the need to diversify their portfolios using alternative asset classes and more specifically, private non-traded investments.  Due diligence on these types of financial vehicles is essential and when I learned about Blue Vault in 2010, our firm immediately began using their material as a tool to build confidence in the minds of our advisors on which alternatives to recommend to clients.  I am impressed with the way Blue Vault continues to add value to their subscribers and I view their publication as a tremendous resource in today's complex world.