REITs Leading the Sustainability Movement Among Commercial Real Estate
April 18, 2017 | by Alexandra Thompson and Fulya Kocak | REIT.com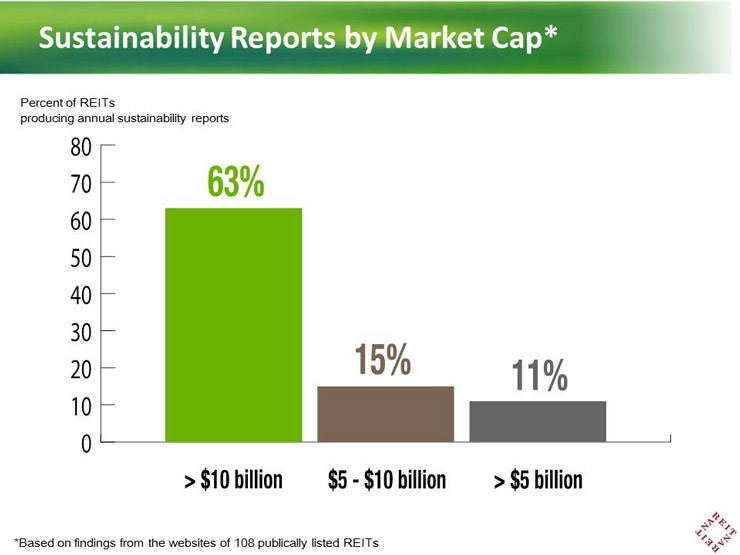 The movement towards more sustainable practices continues with commercial real estate, and REITs are helping lead the charge. Over the last decade, Environmental, Social and Governance (ESG) issues and sustainability have received increased attention from both the public and investors of commercial real estate.
Many REITs are industry leaders in implementing sustainability strategies, disclosing their operational impact and efforts through various means, such as their websites and annual sustainability reports. A number of REITs also have in-house staff members fully dedicated to sustainability within the organization and its portfolios. NAREIT has completed a review of publicly available sustainability information, and our findings indicate that larger REITs are more robust in reporting their ESG performance compared to smaller REITs.

Go Back
James Darren Roberson
August 22, 2017 at The National, the annual NPH Educational Conference
I had no idea this service existed. I could have used it years ago! Great presentation and service!