---
Property Investors Are Obsessed With the A/C in Your Office
Investors are looking for ways to measure the environmental risk in their real-estate portfolio.
September 2, 2016 — 2:45 AM EDT | Siobhan Wagner | Bloomberg
Real estate investors might have more reason to care about the air conditioning in your office than you do.
As energy-related emissions from buildings creep higher, property investors are starting to worry that regulators and politicians will come down hard on the sector for its contribution to climate change.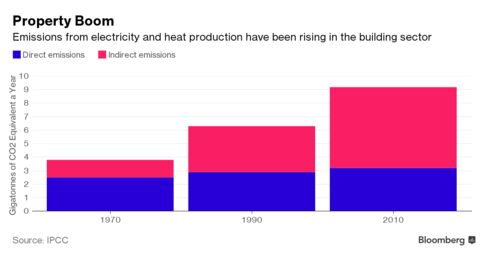 PGGM, the second-largest Dutch pension fund manager, said it's working to cut in half the carbon footprint of the $22 billion euros ($25 billion) in real-estate investments it manages before 2020. "Our pension is worth more in the future in a liveable world," said Mathieu Elshout, director of private real estate at PGGM Investments. "The sooner we start with it, the better."

Go Back
I have been using Blue Vault Partners for the past five years.  I have found them to be a valuable, unbiased resource when it comes to evaluating and comparing non-traded REITs.  The reports help me analyze which sponsors are doing a responsible job of managing their offerings.  This allows me to limit my REIT recommendations to only the most competitive products, and then track those REITs throughout their life cycle.