Private RE Steps Up Co-Investment
LONDON—Amid increasing competition among private equity real estate funds, "co-investment opportunities provide a perfect tool to attract investors," says Andrew Moylan at Preqin.
March 8, 2017 | by PAUL BUBNY | GlobeSt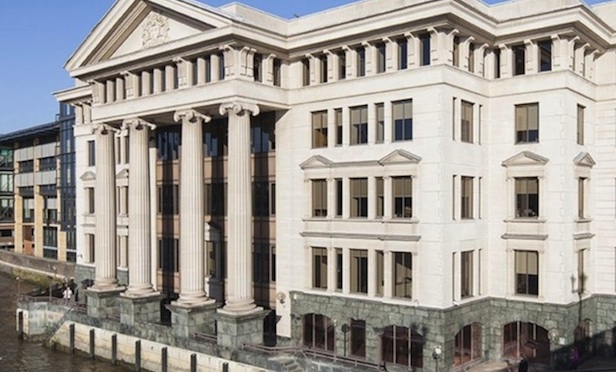 LONDON—With investors becoming more vocal about alternatives to the blind pool model, more private equity real estate funds are offering co-investment opportunities, Preqin said Wednesday. A recent Preqin survey of fund manager and investor attitudes to co-investments found that more than two-thirds of all real estate firms offered co-investments in 2016, up markedly from the year prior, while nearly half of managers will look to offer more co-investment opportunities this year.
"Private equity real estate fund managers are clearly seeing the benefits of offering co-investments, such as improved investor relationships and increased chances of a successful fundraise," says Andrew Moylan, head of real estate products at Preqin. "Consequently, the proportion of funds that give investors these opportunities continues to rise. At a time of intense fundraising competition, with investors increasingly choosing to allocate large sums of capital to fewer fund managers, co-investment opportunities provide a perfect tool to attract investors and foster strong, sustainable and mutually beneficial relationships." Investors surveyed by Preqin also like the sense of control over the direction of their capital that co-investments can provide, along with better returns and reduced fees.
However, Preqin notes that the greater control that accrues to investors via co-investment deals also creates hurdles for fund managers. The Preqin survey found the challenges associated with managing a deal with multiple investors that may have different decision-making timelines or different co-investment terms, as well as the reduction in control over a particular investment, represent the biggest headaches for the funds. "The additional cost of reporting and structuring these co-investments is also a potential negative for many firms," according to Preqin.

Go Back
Second Annual Blue Vault Broker Dealer Educational Summit 2016
2016 Broker Dealer Educational Summit 2016
Best Due Diligence meeting in the industry. No sales pitches, senior level decision makers, meaningful discussions and the Broker Dealer networking sessions were especially useful. Thanks to Blue Vault for raising the bar!