---
Pimco Says 'Storm Is Brewing' in U.S. Commercial Real Estate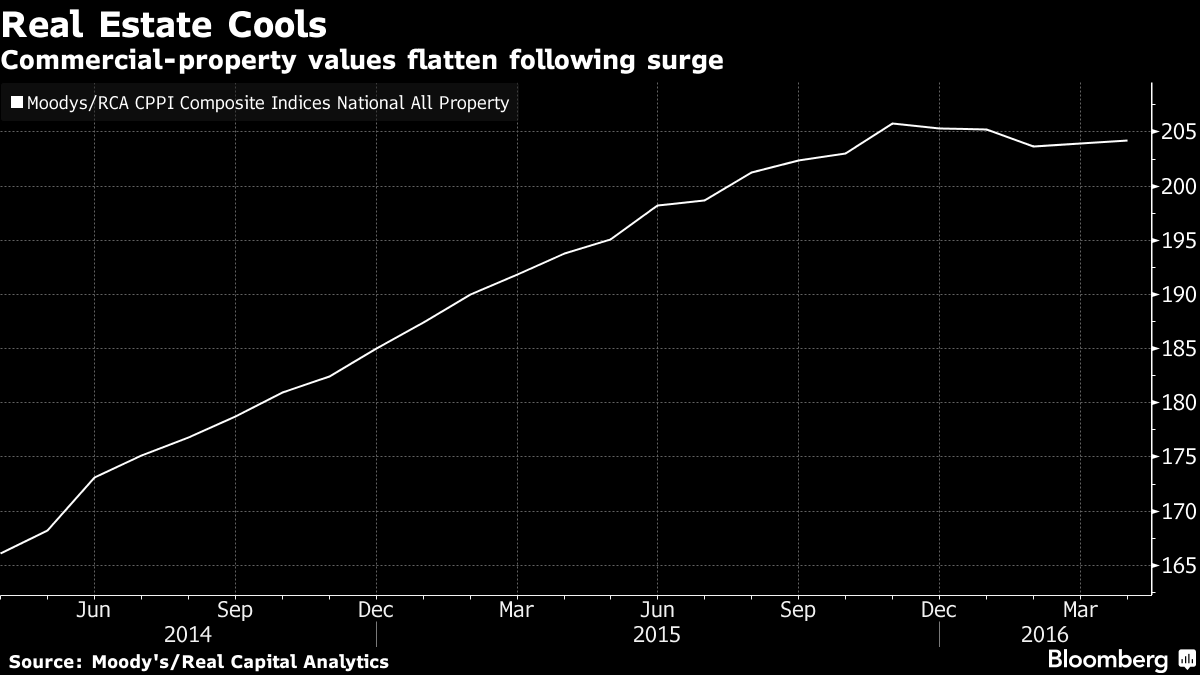 by John Gittelsohn, Sarah Mulholland | June 20, 2016 — 10:00 AM EDT | Bloomberg
Firm warns prices may fall as much as 5% in next 12 months
Buying, refinancing opportunities to emerge for some investors
U.S. commercial real estate prices may fall as much as 5 percent in the next 12 months amid tightened regulations, a wall of debt maturities and property sales by publicly traded landlords, Pacific Investment Management Co. said in a report Monday.
A global surge in demand for U.S. property investments that pushed real estate values to records may wane as slowing growth in China, lower oil prices and dislocated debt markets threaten to halt six years of price growth, Pimco portfolio managers John Murray and Anthony Clarke said in their report, titled "U.S. Real Estate: A Storm Is Brewing."
"Storms form when moisture, unstable air and updrafts interact," they said. A similar confluence of factors "is creating a blast of volatility for U.S. commercial real estate."

Go Back
Second Annual Blue Vault Broker Dealer Educational Summit 2016
2016 Broker Dealer Educational Summit 2016
Best Due Diligence meeting in the industry. No sales pitches, senior level decision makers, meaningful discussions and the Broker Dealer networking sessions were especially useful. Thanks to Blue Vault for raising the bar!