No, The End Is Not Near For Brick-And-Mortar Retail
NOVEMBER 28, 2016 | BY ERIKA MORPHY | GlobeSt.com
WASHINGTON, DC–The problem isn't that online sales are rocking the Thanksgiving Day holiday weekend but underperforming properties and retailers.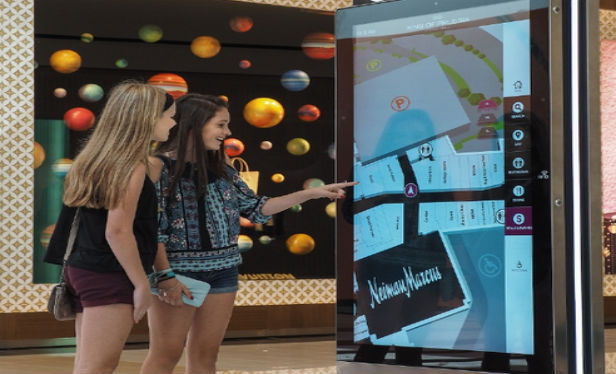 Never before has the divide between online retail and brick-and-mortar retail sales been as stark as it has this holiday season.  Adobe reported that more than $5 billion, or $5.27 billion to be exact, was spent online by the end of Black Friday, a 17.7% increase year-over-year.
In fact Black Friday sales surpassed the three-billion-dollar mark for the first time at $3.34 billion, for a 21.6% growth YoY, while Thanksgiving accounted for the remaining $1.93 billion. In another record first. Black Friday became the first day in retail history to drive over one billion dollars in mobile revenue at $1.2 billion, a 33% growth YoY.
"Shoppers hit the buy button at unprecedented levels as conversion rates were up nearly a full percent across all devices in the evening hours on Black Friday," said Tamara Gaffney, principal analyst and director, Adobe Digital Insights in a prepared statement. "With the full day total coming in at $3.34 billion, Black Friday may have just dethroned Cyber Monday's position as the largest online shopping day of the year.
I will cut straight to the chase. Yes, these number are good news for online retailers and yes, some of these sales were likely cannibalized from a physical store. But the inevitable hand-wringing that will start, probably after Cyber Monday's sales are tallied up, over the fate of retail will be out of proportion to the problem.
Read Full Article Located Here

Go Back
I have been using Blue Vault Partners for the past five years.  I have found them to be a valuable, unbiased resource when it comes to evaluating and comparing non-traded REITs.  The reports help me analyze which sponsors are doing a responsible job of managing their offerings.  This allows me to limit my REIT recommendations to only the most competitive products, and then track those REITs throughout their life cycle.