Apt. Rent Growth Breaks Slowdown Streak
June's nationwide increase marked the first time since early 2016 in which the rate of year-over-year growth increased from the prior month, says Yardi Matrix.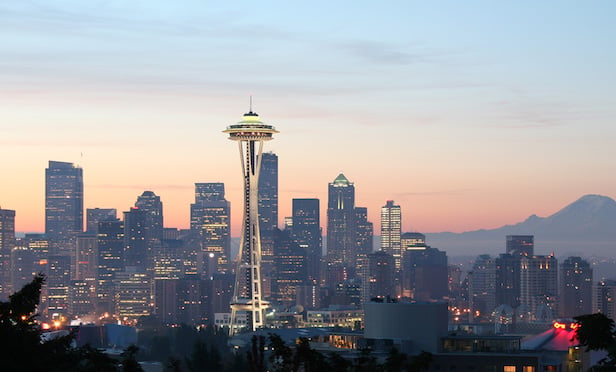 July 27, 2017 | PAUL BUBNY | GlobeSt.com
SANTA BARBARA, CA—After decelerating for more than a year, US multifamily rents stepped on the gas in June, according to Yardi Matrix's latest monthly survey of 121 US metro areas. Rents nationwide were up by an average of $12 last month, marking the biggest monthly increase in several years and the first time since January 2016 in which the rate of year-over-year growth increased from the prior month.
What Yardi Matrix calls "heady" performance by multifamily rents stems from several factors, according to the research firm's latest report, issued Thursday. One was seasonality, since rent growth tends to be stronger in the spring. Another factor was a rebound in markets such as Seattle, Denver, Boston and San Francisco, which had faltered in recent months. Seattle in fact led the nation in rent growth for the trailing three months, while perennial leader Sacramento topped the list once more in trailing 12-month growth.
Also noteworthy, says Yardi Matrix, is the ongoing strength of some secondary and tertiary metro areas, including Reno, NV; Tacoma, WA; and Colorado Springs, CO. "Reno is benefiting from the influx of economic activity created by Tesla's huge battery plant, while Tacoma and Colorado Springs are reaping the spillover effect from nearby Seattle and Denver," the report states.

Go Back
John E. Moriarty, ChFC
December 2015
I have been in the financial services industry for 20 years and our firm provides an education platform that gets clients to "think differently" about their financial picture.  For many years we have communicated to clients the need to diversify their portfolios using alternative asset classes and more specifically, private non-traded investments.  Due diligence on these types of financial vehicles is essential and when I learned about Blue Vault in 2010, our firm immediately began using their material as a tool to build confidence in the minds of our advisors on which alternatives to recommend to clients.  I am impressed with the way Blue Vault continues to add value to their subscribers and I view their publication as a tremendous resource in today's complex world.