Activism and Re-Awakened Value Hunting Sparks Private Investor Interest in Mall REITs
November 28, 2017 | Donna Mitchell | National Real Estate Investor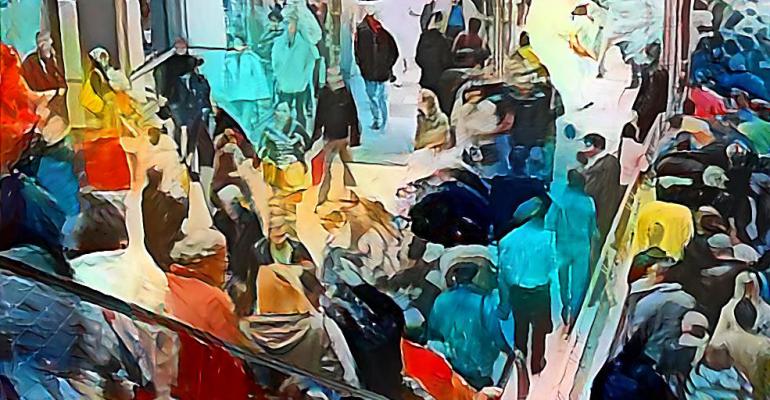 Mall REIT executives have long asserted that the public markets consistently undervalue their company stock, even though the properties in their portfolios trade at relatively low cap rates. The public markets might now have incentive to change their positions, however, after three separate mall REITs have attracted strong interest from private investment groups.
Earlier this month Brookfield Asset Management submitted a bid of about $14.8 billion to acquire Chicago-based GGP Inc., effectively taking the company private.
Investors are expressing interest in mall REITs in other aggressive ways, too. Elliott Management, a New York City-based hedge fund, reportedly has accumulated enough shares in Bloomfield Hills, Mich.-based Taubman Centers to hold a so-called activist position, yet not enough to publicly disclose them, according to media reports. This comes amid Stamford, Conn.-based Land & Buildings Investment Management pressuring Taubman to make significant management changes at the company. Taubman recently made some changes to its board. Elsewhere, the hedge fund Third Point recently accumulated enough shares in Macerich Co., to own a 5 percent position in the company and give it an activist voice in the company, according to media reports and regulatory filings.

Go Back
John E. Moriarty, ChFC
December 2015
I have been in the financial services industry for 20 years and our firm provides an education platform that gets clients to "think differently" about their financial picture.  For many years we have communicated to clients the need to diversify their portfolios using alternative asset classes and more specifically, private non-traded investments.  Due diligence on these types of financial vehicles is essential and when I learned about Blue Vault in 2010, our firm immediately began using their material as a tool to build confidence in the minds of our advisors on which alternatives to recommend to clients.  I am impressed with the way Blue Vault continues to add value to their subscribers and I view their publication as a tremendous resource in today's complex world.